Surabaya - Bawean Tour Package For 6 Days / 5 Nights
---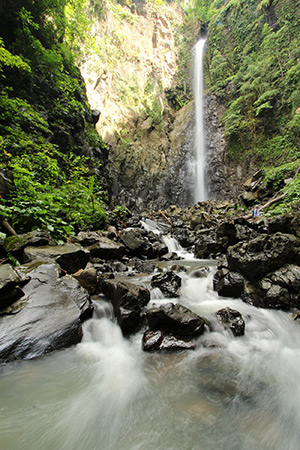 This tour package is aimed for you whom arrive at Surabaya international airport and need to continue your journey in Surabaya. Or for you who have stay at Surabaya and need to having tour to Bawean island. We will arrange your trip to Gresik and Bawean.
Day 1: Surabaya - Gresik
Upon your arrival, you will be transferred to hotel. Check in.
Day 2: Surabaya - Gresik - Bawean Tour
Depart early from hotel to Gresik Port. Cross by ferry to Bawean Island. Arrive at Bawean island, the participants will get guide and prepare to visit Bawean Deer or Axis kuhlii. And then visit Jerat Lanjeng beach with its sea food cuisines. Afterwards visit hot spring that contains of sulfur. Return to hotel.
Day 3: Bawean Tour
After breakfast leave to Noko Island that has an amazing site for snorkeling, and then visit Gili Island to experience locals daily life. Late afternoon return to hotel. Free program.
Day 4: Bawean Tour
After breakfast leave to fish processing, and then continue to lake Kastoba, a pristine lake located in the middle of the Island. Afterwards visit Waliyah Zainab grave and enjoy the grandeur scenery of Labuan beach when the sun sets. And meeting locals to learn more about Bawean culture and traditions.
Day 5: Bawean - Surabaya
After breakfast leave for Bawean traditional crafts and then proceed to port and then cross to Gresik. Afterwards visit Sunan Maulana Malik Ibrahim and Sunan Giri Tomb. Drive to Surabaya. Check in.
Day 6: Surabaya - Hometown
Free program until transfer out time
More info, please contact:
bawean@eastjava.com